Considered as the Scotland of India, Coorg deserves this title as it is every bit as beautiful. From a number of enchanting views to the scenic landscape which makes for thrilling treks to the abundant wildlife and the rich Kodava culture, the places to visit in Coorg and the things to do there are so diverse that one trip won't be sufficient to do it all.
Places to Visit
There are a lot of places to visit in Coorg depending on each person's taste.
1. Pushpagiri Hills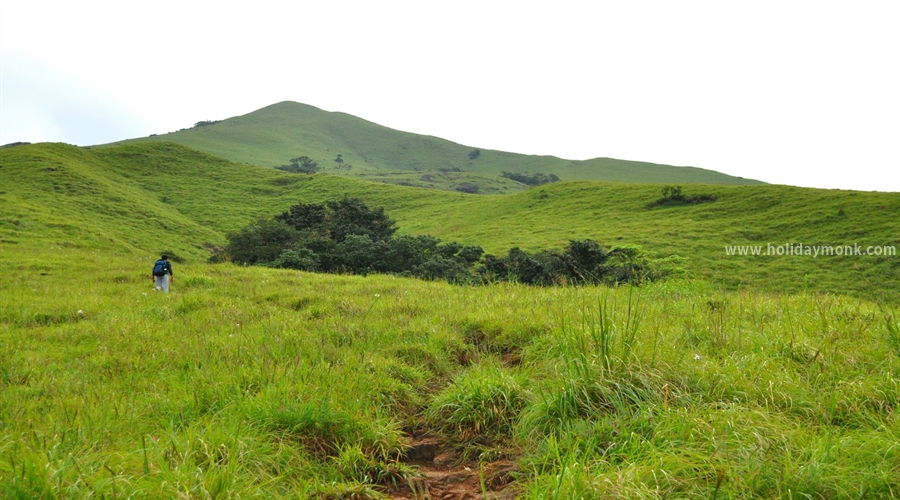 Located in the Western Ghats, there are plenty of trekking trails here. It is here that the Kumara Parvatha is located. Kumar Parvatha is the second highest peak in Coorg; it is the destination for trekkers who want to experience gorgeous views of the landscapes in Coorg. The rugged terrains welcome brave hearts to explore the trekking trail and be rewarded with pristine views all around.
Once you complete the challenging trek, you will be rewarded with a spectacular view of lush greenery from the top. The duration of treks mostly ranges from 3 to 4 hours. The climate here is pleasant around the year. Even then, September and October are the best months to visit Pushpagiri.
2. The Tadiyandamol peak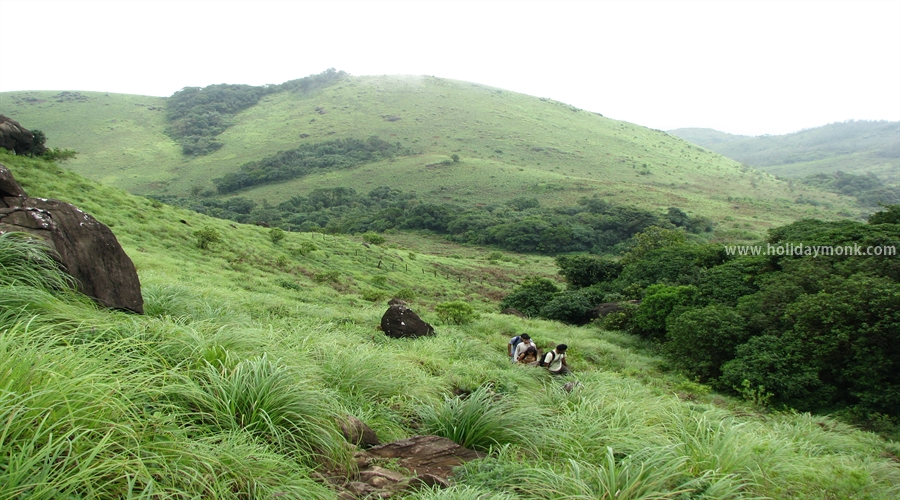 It is the second highest in Karnataka. This place is an active location for trekkers. The surrounding region offers plenty of scenic delights. Located in the Western Ghats, the Tadiyandamol peak is 35 km from Madikeri. The Nalaknad Palace is often used as a base camp by trekkers. The palace is a two-storeyed structure. It is located high atop a ridge and getting there makes for a challenging trek. The palace is also home to a thriving bee population and has a bee-keeping centre which can be visited.
3. Nishani Motte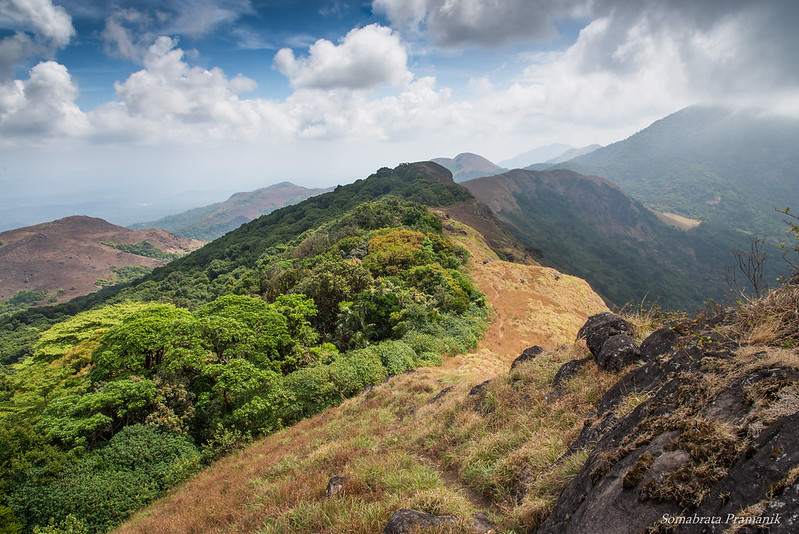 One of the best offbeat treks in Karnataka, Nishani Motte, is in the Bramhagiri Range in the Western Ghats. Rulers previously used the peak as a signalling spot in ancient times. The trail, being relatively unknown is a serene and tranquil spot, away from the throngs of tourists found in the region. Passing through gently undulating paths, the trail goes through some of the greenest and scenic routes of coffee plantations, making it an ideal pick for trekkers who love to take quiet and offbeat trails. Trek to Nishani Motte if you want to enjoy an unparalleled view of Coorg and the surrounding mountains.
4. Nisargadhama
It is a beautiful island on the Cauvery river, 28 km from Madikeri, surrounded by thick foliage of bamboo groves, sandalwood and teak trees. The island, which is also a popular picnic spot stretches across 64 km and is nestled amid lush bamboo groves, thick foliage, and beautiful sandalwood and teak trees. The island can be reached via a hanging rope bridge, which is perhaps the most exhilarating part of the journey. You might also across rabbits, peacocks, and deer if you're lucky. In addition to this, it also has an orchidarium and children's playground. You can stay in the treetop bamboo cottages here and enjoy the elephant rides and as well as boating.
5. Raja's Seat
Raja's Seat was the favourite place of leisure of Kodagu kings. There are views of a sprawling seasonal garden perched on a hillock with the sunset in the background. A good time to visit would be early in the morning to find the valley covered in mist and watch the sunrise.
6. Nagarhole National Park
Nagarhole National Park is a famous wildlife sanctuary in this region is a popular attraction for wildlife enthusiasts and travellers alike. Apart from being a Tiger Reserve, it is also home to wild tuskers. Gaur and deer are some of the other animals which have often been spotted in Nagarhole. The park is essentially a dense tropical forest abundant with rich flora and fauna all throughout, you will also come across streams of crystal clear water flowing through the jungle. Inside the forest, there are jungle lodges, a stay in one of these lodges can only add to the adventure.
7. Dubare Elephant Camp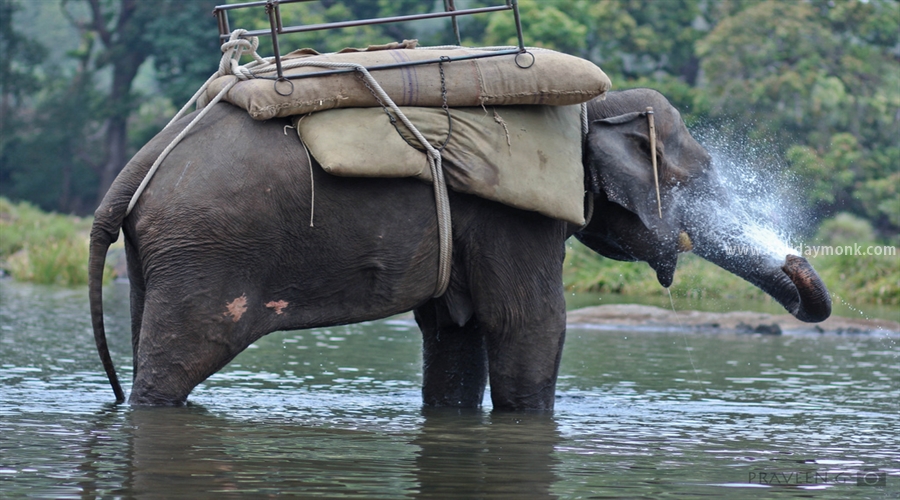 Camp provides an exciting and rare experience to get close to elephants. With over 150 elephants, the camp is a great chance to get to know these gentle animals. Watch the elephants being given a bath, fed and trained by Mahouts. Or you can opt to take a ride on the Cauvery river and spot a crocodile, gaur, the wild dog, sloth bear and even peacocks. The highlight of this camp is that plenty of elephants are not only bred, but also trained. Naturalists undertake the responsibility of managing these elephants. When you visit the camp, a naturalist can explain to you the ways of an elephant.
Dubare is also a bird lover's paradise. You can see exotic birds in this region. Even the sight of some common birds can delight There is an abundance of partridges, woodpeckers, and kingfishers in this area. Not to forget the magnificent peacocks strutting around in their colourful feathers. If you can visit the forest reserve during twilight, you can see a mass exodus of birds.
8. Talakaveri Wildlife Sanctuary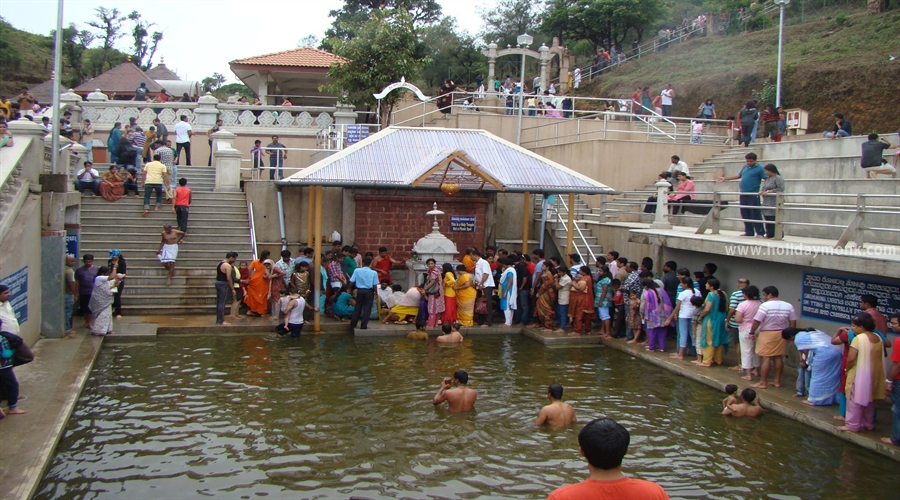 This Wildlife Sanctuary is home to a host of animals including tigers, leopards, jackals, porcupines, giant flying squirrels, cobras, pythons and elephants. It is located near Coorg and gets its name from Talakaveri, the origin of the Cauvery River. It is also an ideal place for trekking.
9. Chettalli
This is a small village on the Madikeri – Siddapur Road. It is one of the ideal places to visit in Coorg to witness and experience the local culture. With misty hills complimented well by the unending greenery, it would be ideal if you want to relax and enjoy the serenity.
10. Bylakuppe
The second biggest Tibetan settlement in India, is a wonderful place if you want a glimpse into the spirituality and culture of Buddhism, down south. The town is especially great to visit during the festival of Losar (Tibetan New Year), which is celebrated with much fervour. The Namdroling Monastery or the Golden Temple is the biggest tourist attractions in Bylakuppe. It is a typical Tibetan monastery with gold work on the many paintings that line the walls. But the most distinctive feature has to be the 18m-high gold-plated Buddha.
Things to do
Coorg offers various activities, especially adventure experiences that keep the travellers entertained. Below are a set of finest things to do in Coorg.
1. Whitewater rafting
The Barapole River in Coorg offers one of the finest whitewater rafting experiences in the country. The river is picturesque and a treasure trove of scenic delights. On either side of the river are forested areas. It covers a short distance, but rafting on these waters is a thrilling experience nonetheless. The river is a natural water body to play a range of water sports. There are two sections of rapids – upper and lower sections. There are some rapids for first-time rafters and some are suitable for seasoned whitewater rafters.
2. Angling (Fishing)
River Cauvery has lots of fishing camps located on the banks and the one in Valnur village is the most popular in the lot. This is one of those places to visit in Coorg if you enjoy fishing. But, you will have to be a little careful about the rules and restrictions on fishing in this area. Firstly, you need a license to fish, which can be issued at the Coorg Wildlife Society's office in Madikeri. Also, fishing at Valnur has to follow 'Catch and release' principle – the fishes you catch need to be released back into the water. This is a part of conservation drive in the region.
3. Kayaking & Canoeing
The more tranquil side of the Cauvery River can be enjoyed in this manner. Instructors are available on the various camps that conduct these activities. You can ride on either a kayak (3-man) or a canoe (2-man).
4. Quad Biking
Quad biking involves taking a 250cc quad bike off-road through a relatively rough and muddy train, through the forests. Being supervised by instructors, this makes for a safe family outing. Other activities involve zip line, rope walkway and obstacle courses.
5. Coffee plantation tours
Coorg is also famous worldwide for its sprawling coffee plantations, and what better to explore a place like this than through its many coffee plantations? There are government owned and private coffee estates here where you can visit and even accompany an expert coffee picker and get an insight into how it's done. Most harvesting activities are manual with machines being used just rarely.
Guided tours are available through these plantations if needed. The coffee plantations of Coorg are the ideal places to visit in Coorg if you want to experience the diverse flora and fauna of the region. The plantations are perfect spots for bird watching and photography as well if you are interested in those activities
Places to Stay
The best way to experience the local culture and cuisine especially when you are on a limited budget is to stay in a homestay at Coorg. While Coorg has its share of luxury resorts, it is the homestays that steal the show, offering an authentic experience of the local culture. To know more about the stays in Coorg, you can check out these blogs: Homestays in Coorg, Honeymoon resorts in Coorg, Offbeat stays in Coorg and Budget stays in Coorg.
Coorgi cuisine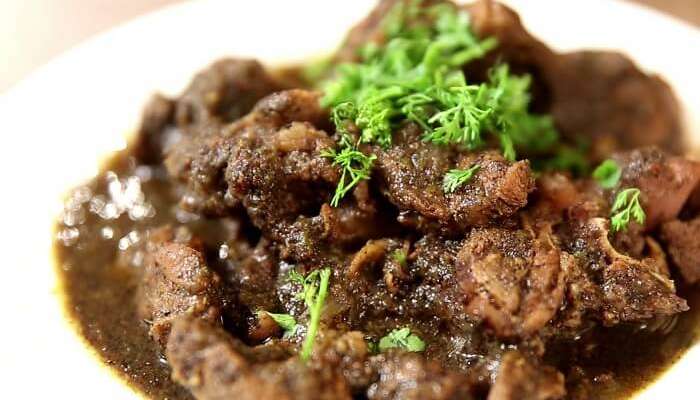 Coorg is very famous for Pandi curry, which is made of pork and a combination of spices like cinnamon, red chilli, clove and the quintessential curry leaves. Akki Rotti, a chapatti-like pancake made from cooked rice and rice flour is another signature delicacy of Coorg.
A variety of Puttu steamed rice dishes such as Nooputtu, rice threads similar to the Kerala Idiyappam, Paaputtu a mix of steamed broken rice, coconut and sugar can also be enjoyed. To accompany these, there is the well-known Coorg honey or hearty curries not usually found elsewhere. These include pumpkin curry and bamboo shoot curry.
Unique to Coorg are dishes like Kaad Maange curry, made from wild mango that's got a more peppery tart flavour than regular mangoes. Also try the Chekke curry made from raw jackfruit, Kemb curry made from the colocasia plant, or the Kumm curry made from wild mushrooms.
Authentic cuisine can best be enjoyed at the homestays, where the locals can prepare these delicious meals in their traditional manner. Certain local restaurants offer native food at reasonable prices. A couple of well-known restaurants are East End Restaurant and Kodava Cuisine restaurant.
Best time to travel
The ideal time to visit the places in Coorg would be between November to March not just for the pleasant weather but also to celebrate Puttari, the harvest festival and indulge in some mouth-watering local delicacies.