As I finished the book on world's best travel destinations and keeping it back on the shelf I wondered how lucky are those who get frequent chance to travel around the globe. Thinking about visiting those exotic places I walked towards the glass window in my room, indulge in mix thoughts. Traveling to a foreign land needs much planning and preparation but within nearby places we hardly have to think other than packing your belongings. Calculating in my thoughts I recalled, how fast time flies, it has been 1 year since we last travelled to any hill station. Life has become monotonous for both of us travelling home to office and vice-verse weaving in and out traffic. Thinking about all these, suddenly it clicked my mind; why not travel to Coorg this weekend! Yes, what could be more exciting and enthralling than travelling to such a serene place? So now the first person to inform about this sudden plan was obviously my husband, who readily agreed and suggested me to ask if our cousins would like to accompany us; who also said yes to be a part of this trip.
Out of excitement and joy the weekdays passed like blink of an eye. Our journey was supposed to begin at 4 am on Saturday in a private cab which we booked one day before from Bangalore. I made sure everything is nicely packed beforehand and I don't have to go through the trouble of last minute packing, which I hate doing. Finally the cab arrived and we hurriedly got into it guiding the driver to move the cab to our cousins address to pick them up. Once they also got in we started our trip to the great "Scotland of India". It was pretty dark when we begin the journey but by the time we were on Mysore highway it was a bright day smiling upon us. The road to Coorg was quite enjoyable along with beautiful landscape on both sides of the road and the feel of cool morning breeze on your face.
On the way to our destination we paused in quite a few places and took some selfies with the refreshing sceneries behind us. Coorg, located in southwestern part of Karnataka can be reached in 5-6 hours if you travel at a stretch. As we reached there the first place we planned to visit was the famous Dubare Elephant Camp, where wild elephants are tamed and teached to work. There were few ferries carrying passengers to other side of the Cauvery River where the camp is located for Rs 60 per person. We paid the fees and hopped in eagerly waiting to see the elephants. After getting down from the ferrie we walked towards the area where the elephants were kept. There were many generations young, old and few baby elephants amongst the group. All were being taken down to the river side for a bath. The cutest site was the baby elephant enjoying and playing itself in the water splashing on everyone around.  Somehow it feels bad too seeing them tied in chains made to pull huge logs of woods. With a heart of mix emotions we left the place as were hungry as well as tired because of the journey. We got into our cab which was parked at a distance and started to move towards our pre-booked coorg homestay with the guidance of the owner over phone.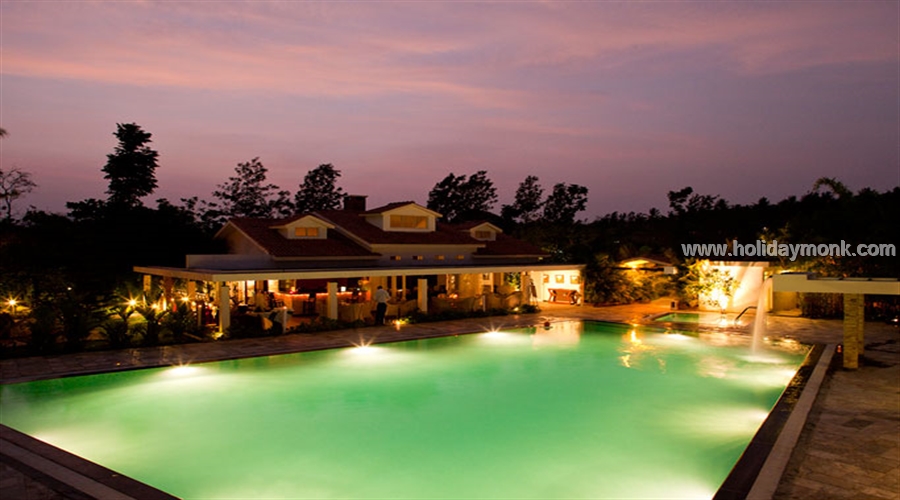 After travelling another 8 kms we reached the homestay but it already started raining heavily. This property is located a bit interiors but once reaching there the sight of the coffee plantations, wide variety of flora and fauna and the refreshing greeneries will unwind your tiredness. We relaxed there for some time had breakfast and then got ready to visit our next sightseeing.
It was drizzling when we came out of the house to take the cab but after sometime it stopped, although there were patches of cloud spread across the sky. Irrupu Waterfalls, 4-5 kms away from our stay has a charming view. The falls is located deep down so, if you want to feel the waters you can take the down steps till the falls. The view is so beautiful and mesmerizing that you won't feel like coming back. We captured every view of it from all the angles in our camera and decided to return as it was already time to close the gates. On our way back we decided to do some local shopping and then come back to our stay.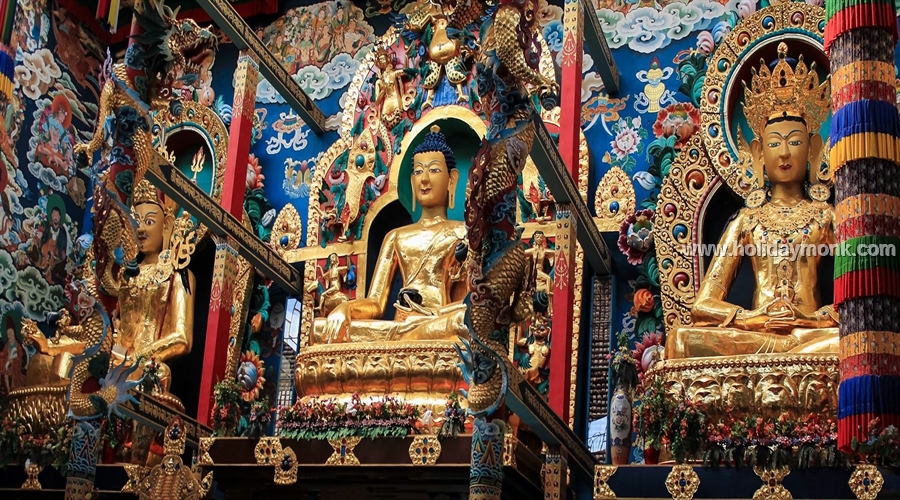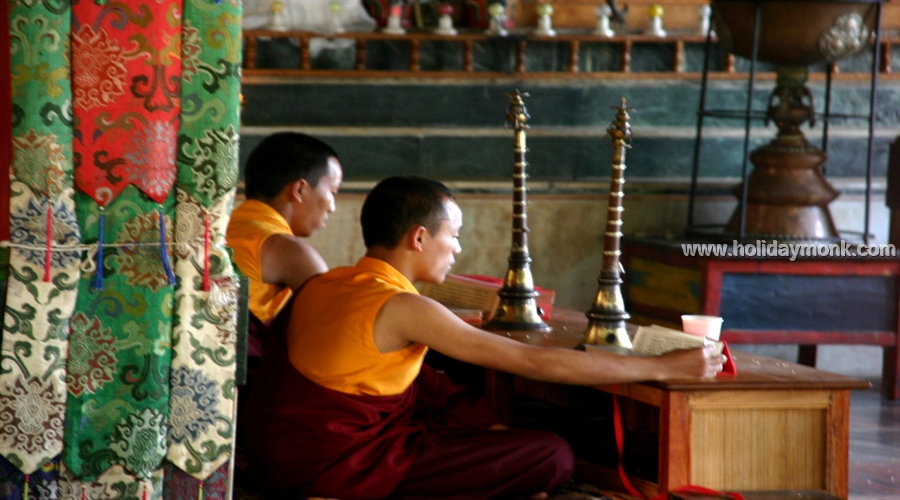 Next day we started off pretty early as we had to visit few more sightseeing's so we bid bye to the owner and left the homestay to our next destination. We hit the road towards Nagarhole National Park, which are few kilometers away from Kutta Town. Although we couldn't see much wild animals a herds of deer was what we could see. However, after enjoying the early morning safari ride we decided to visit the famous Buddhist Monastry in Bylakuppe, which is also believed to be the largest monastery. As we took the road towards the monastery we could feel the piousness in the air and one can also see the chants written and hung on a cloth on both sides of the road. Once you enter the temple it gives you a feeling of serenity and peacefulness. With the smell of incense stick and the sound of gong you completely feel like cut from rest of the world. We sat down there for some time and listened to the prayers chanted by the monks. Lastly, we did some shopping, had lunch in one of their restaurants and finally made our exit towards Bangalore ending a wonderful vacation in Coorg.