Along the slopes of the Western Ghats in Karnataka, is Coorg or what some might call, the Scotland of India. The lure of this place lies in the beautiful amalgamation of history, adventure, luxury and great food. From a relaxing spa to a challenging trek; sweet handmade chocolate truffles to spicy eye watering curries; whether it's the history of the Madikeri fort or rapturous adventure at Abbi falls, there's something for everybody here!
Places to See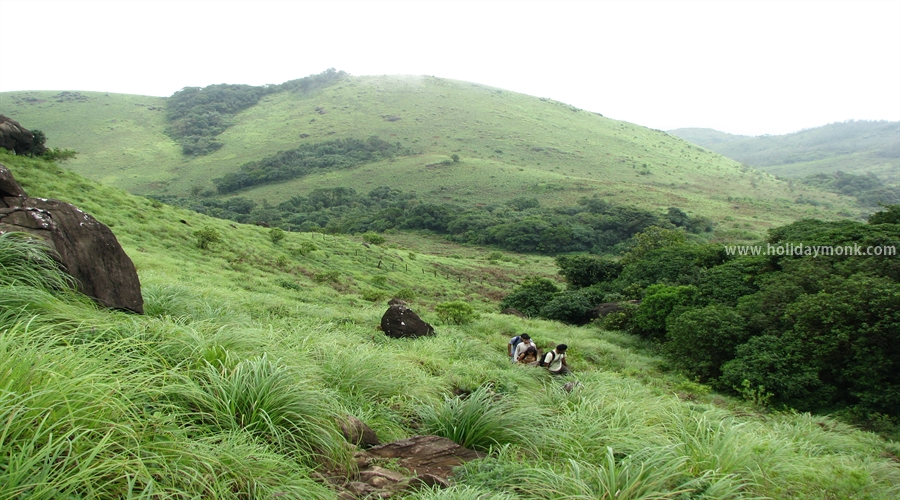 Abbi Falls– Several streams coalesce on the slopes of the Western Ghats to form the Abbi Falls as they drop in to the Cauvery River. Put it on your list as a must see!
Cauveri Nisargadham– Cauveri Nisargadham is an island formed by the river Cauvery. This unique spot is flanked by teak and sandal wood trees, and lush foliage of thick bamboo groves. There's also a park with deer, peacocks and other children attractions, along with an orchidarium to visit.
Omkareshwara Temple– King Lingarajendra constructed this magnificent site as a tribute to Lord Shiva in the early 1800s. Surrounded by water, there are aspects reminiscent of both Muslim and Gothic influences in its architecture.
Madikeri– On the upper end of the list of romantic getaways, Madikeri is a beautiful hill station and the headquarters of Coorg. Soak in the serenity and the pollution free environment of this colorful place.
Interesting Things to Do:
Shop for local produce– Buy authentic spices like cumin, cardamom and bay leaves to dry fruits like cashews and raisins in the local markets. Chocolates are a must buy and of course there's the famous coffee..
Visit a spa– Rejuvenate, relax and hit pause on all the stress with a visit to a native spa resort. The traditional spa massages in Madikeri do not disappoint.
Trek– Brahmagiri, Pushpagiri and Tadiyendamol are the mountains around Coorg that are perfect for day treks. Challenging forest trails and meandering lanes will leave you refreshed.
Coffee Plantation Tour– Wake up and smell the coffee! Take a refreshing tour around the coffee plantations and be sure to try out samples.
Authentic Food To Eat:
Kadumbutto: These steam rice dumplings are the staple food eaten with spicy curries. Make sure you drop into a local restaurant to check them out.
Pandhi Curry: This heavily spiced pork curry, cooked in coconut and special Coorg spices such as Malabar tamarind and cardamom is eaten with Kadumbutto or Akki roti (rice based roti).
Bamboo Shoot Curry: Mustard, red chilies, coconut and bamboo are the ingredients used to make this curry, a dish devoured during the rainy season.
Best Time to Go: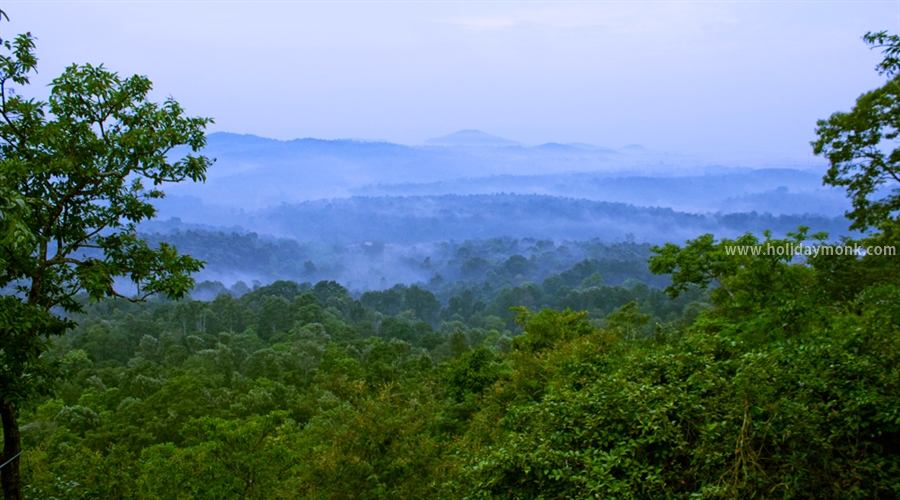 Anytime! There never really is a bad time to visit Coorg. October to March is the peak season as most adventure activities happen during this time. Monsoons are usually off-season months due to heavy rainfall. Still, the rain only augments the already beautiful sights at Coorg.
Transport
By Air: Mangalore Airport is about 164 kilometers away and is the nearest airport to Coorg.
By Bus: Mangalore, Mysore and Bangalore have daily bus (KSRTC deluxe buses) services going to and from Coorg.
By Train: 95 kilometers away, Mysore Railway station is the closest to Coorg.
Self Drive: Fly to Bangalore and drive to Coorg. A four and a half hour journey and a delightful road trip.