5 star Resorts in Coorg
If you are looking for a luxurious getaway in the scenic hills of Coorg, you might want to consider staying at one of the 5 star hotels in the region. Coorg, also known as Kodagu, is a popular tourist destination in Karnataka, India, known for its coffee plantations, spice gardens, wildlife sanctuaries and breathtaking views. Whether you want to relax and rejuvenate, or explore and adventure, Coorg has something for everyone.
But to make your trip truly memorable, you need to choose the right accommodation that suits your needs and preferences. 5 star hotels in Coorg offer the best of comfort, service, amenities and cuisine, along with a touch of local culture and hospitality. Here are some of the top 5 star hotels in Coorg that you can book for your next vacation.
The Tamara Coorg: This eco-friendly resort is spread over 180 acres of lush greenery, with cottages that overlook the valley and the hills. The Tamara Coorg offers a range of activities for guests, such as nature walks, plantation tours, yoga sessions, spa treatments and more. You can also enjoy the fine dining options at the resort, which include a multi-cuisine restaurant, a coffee lounge and a bar.
Evolve Back Coorg: This award-winning resort is inspired by the traditional Kodava architecture and culture, with villas that have private pools, jacuzzis and balconies. Evolve Back Coorg also has a host of facilities for guests, such as an infinity pool, a reading lounge, a games room, a gym and a spa. You can also indulge in the culinary delights at the resort, which include a Kodava restaurant, a continental restaurant and a poolside grill.
Taj Madikeri Resort & Spa: This luxury resort is nestled in the midst of a 180-acre rainforest, with rooms that have panoramic views of the mountains and the forest. Taj Madikeri Resort & Spa also has a range of amenities for guests, such as an outdoor pool, a fitness center, a library, a kids club and a spa. You can also savor the gastronomic delights at the resort, which include an all-day dining restaurant, a specialty restaurant and a lounge bar.
Best 5-Star Resorts in Coorg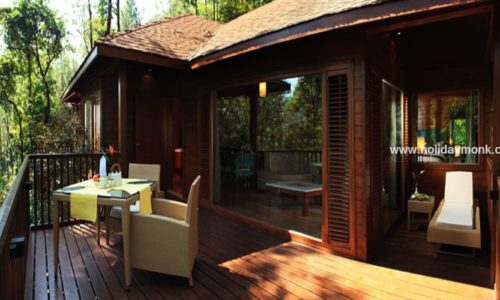 Accommodation Luxury Cottages: Our ever popular, Luxury Cottages offer a very generous 660 Sq. Ft living area, contemporary tropical furnishings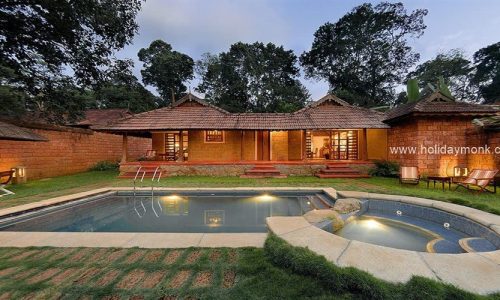 avg/night/person₹35,000.00*
EVOLVE BACK CHIKKANA HALLI ESTATE, COORG When you step into the portals of Evolve Back Chikkana Halli Estate, Coorg, you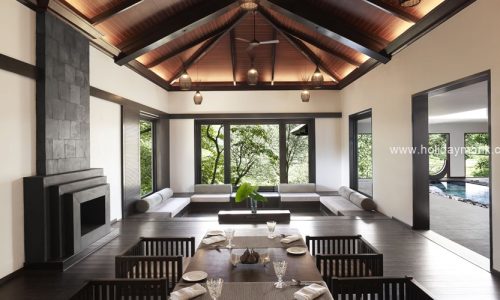 avg/night/person₹29,800.00*
Taj Madikeri Resort & Spa – Coorg Lose yourself in a 180-acre rainforest in its most pristine form. Amongst hills